Fire Safe Committee (FSC)
Description:
The Las Cumbres Fire Safe Committee provides education, outreach and risk mitigation programs for fire prevention and preparedness in Las Cumbres, in coordination with the South Skyline Fire Safe Council, South Bay Firewise Partners and Santa Cruz County Fire. Our initiatives include:
Managing the

Firewise

USA program
Homeowner Advisory program
Managing roadside tree and vegetation clearing
Managing fuel reduction projects
Update the Las

Cumbres

community about wildfire information via the Newsletter
For information regarding fire clearance policies on Las Cumbres Common Land, please refer to the Land Management Committee.
Contact Email:
firesafe@lascumbres.org
Dates/Times:
No regular meetings
Important Links:
Wildfire Emergencies & Evacuations Brochure -- what you need to know and do to prepare
Prepare for Wildfire -- good overview on defensible space, home hardening and evacuation
South Skyline Fire Safe Council -- information on their free chipping program and advice on defensible space tailored for our area
Firesafe Marin -- comprehensive information on home hardening, defensible space, firesafe landscaping and evacuation preparation. A great go-to site for wildfire preparedness information.
Firewise USA Research Fact Sheets -- construction-oriented research facts
List of Contractors for Defensible Space Clearing -- The list was developed by South Skyline FireSafe Council. Neither SSFSC nor Las Cumbres endorse any of these contractors -- residents are encouraged to do their own reference checking and other due diligence.
Files:
Fire Clearance, Defensible Space and Home Hardening Resources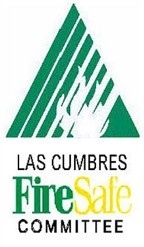 Committee Members

John Drew (chair)


Cell: 408-458-0047

Email: johnnydrew@msn.com

Vicci Hult


Cell: 408-623-3750

Email: viccia@gmail.com

Vicki Perkins


Cell: 408-395-4126

Email: vperkins@post.com

Arnie Wernick


Home: 408-354-0025

Email: arniew1@gte.net