Disaster Emergency Preparedness Committee (DEPC)
Description:
This committee manages the Las Cumbres Emergency Response Team (LCERT) in the event of an earthquake, mudslide, road closure or other community emergency. The Response Team includes Cluster Leaders, certified emergency responders (CERTs), and communication specialists (HAM and GMRS radio, internet and phone operators). The committee also coordinates emergency training, drills, and collaborates with outside disaster response groups.
Look here for Wildfire and Emergency Evacuation Information
Contact Email:
LCERT Members:
2020 Las Cumbres Emergency Response Team (LCERT)
Details:
New residents or those who have never registered with the Las Cumbres Emergency Response Program, please complete the Emergency and Contact Information Form so that you will receive emergency alerts and assistance from the Las Cumbres Emergency Response Team and the Las Cumbres Mutual Water Company.
Participation in this program is voluntary. However, you and members of your household will not receive emergency alerts if we do not have your basic contact information:
name(s)
address
household phone number
mobile phone number(s) for those who want to receive calls or text messages
email address(es) for each household member who wants an alert.
Fill in the Emergency and Contact Information Form on your computer and email it to emergencyalerts@lascumbres.org; or you can print it out, complete by hand, and place in the LCCC mailbox at 18260 Las Cumbres Rd.
To update information, complete and date only the new or changed information on the Emergency and Contact Information Form, then email or mail as noted above.
For more information, contact one of the following:
Helen Feber

hfeber@verizon.net
408-395-9488

Judy Yee

lcmwco@gmail.com
408-395-4095

Theresa Drew

tkdrew14@outlook.com
408-348-9154.
Residents may also choose to opt-out of the Las Cumbres Disaster Preparedness & Response Program by completing the Opt-Out Form and submitting it to the committee by email or the LCCC mailbox at Las Cumbres Rd.
Important Links:
Emergency Contact Info & Opt-out Forms for Community
Emergency Prep Info for Community
Info for DEPC & LCERT Members
FAQs:
Q: What does the Las Cumbres Emergency Response Team (LCERT) do?
A: The LCERTs are either a Cluster Leader (CL) or backups to the CL. The CL is the information resource and point of contact for their immediate neighbors in an emergency or disaster. They are the 'first boots on the ground' in the Las Cumbres Emergency Response Team that includes more than 40 residents with defined emergency responsibilities and a wide range of skills and training. It is their responsibility to know:
each household in their assigned cluster,
how to contact each resident,
the difference in being On ALERT and being ACTIVATED,
how to assess emergency conditions,
how to report emergencies in varying circumstances, such as earthquake, debilitating storms, or fire warnings.
The CL is the keeper of an Emergency Backpack containing essential tools and medical supplies, a MURS 2-way radio, and a list of addresses in their neighborhood, along with critical emergency information about each lot, such as propane shut off valves and the residents in each home, especially children, disabled, and elderly.
Q: What skills and time are required for an LCERT?
A: The time commitment can be as minimal as attending a basic training meeting (2-3 hrs.) in which the volunteer is introduced to emergency procedures for earthquake and fires, learn how to use the 2-way radios, and become familiar with supplies in the Emergency Backpack. They also will be asked to participate in the annual Disaster Drill. Some members go on to become certified in community emergency response or Ham radio operation. All are invited to special education classes, like CPR and Basic First Aid which are free or subsidized cost to LCERTs.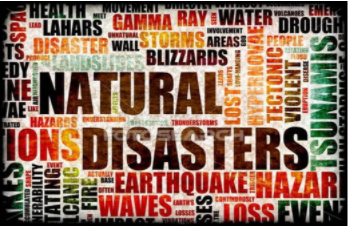 Committee Members
Jerry Parsons (co-chair)

Cell: 408-438-3573
Home: 408-354-3848
Email: jstanley7@aol.com

Tony Wong (co-chair)
Helen Feber

Cell: 408-422-0518
Home: 408-395-9488
Email: hfeber@verizon.net